Control and Optimization for Advanced Manufacturing and Processing
Italy - Republic of Serbia
The goal of the COAMP-IRS project is to develop and test advanced techniques to optimally manage and control manufacturing plants, under the industry 4.0 paradigm.

This represents an opportunity to gain competitiveness in manufacturing industries, where ubiquitous communication, sensing, and computation enable the next generation of smart factories.
This is a strategic research field for both Italy and Serbia, give the large share contributed by manufacturing industries to both countries' GDP, the strong existing synergies, and the prevalence of small and medium enterprises that need innovation to remain competitive in global markets.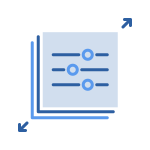 Derive a control paradigm
suitable for large and complex plants.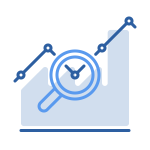 Develop condition monitoring
predictive maintenance and plant reconfiguration schemes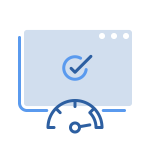 Optimize
computational aspects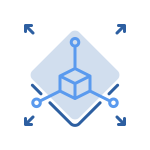 Testing with simulations
and small-scale experiments
In this paradigm, advanced control systems for plant-wide automation represent a crucial keystone, the "brain" of a smart factory. These systems process real-time information to reschedule production to meet the required output, while optimizing cost, material, and energy savings.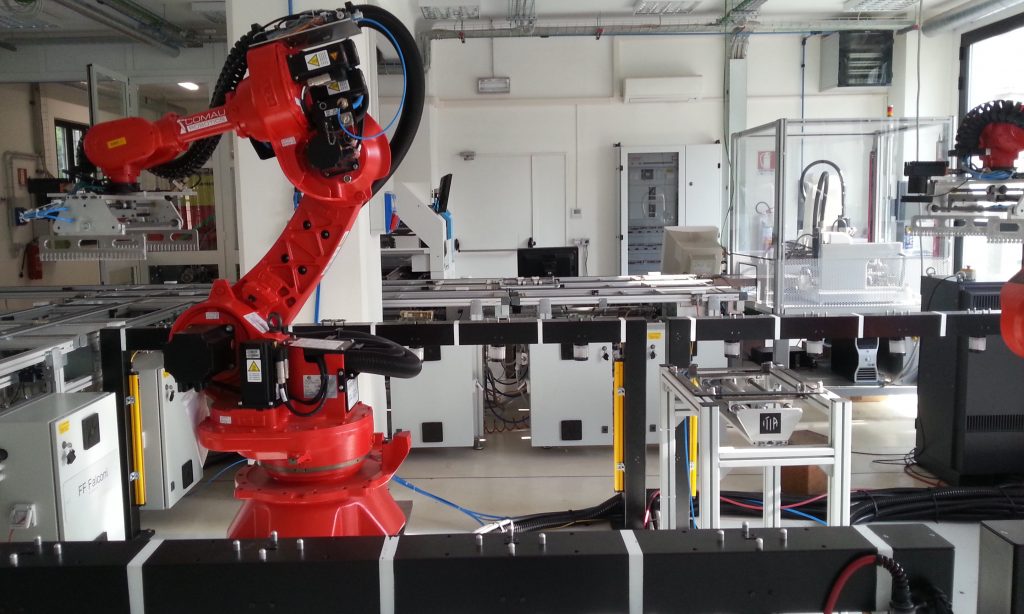 Advanced control systems are also relatively cheap to install in existing plants to improve performance, since they require installing only interfaces (communications, software) and computational nodes, without changing the most expansive parts of the machines.
Morevoer, the use of real-time optimization is currently very limited in the manufacturing field, where heurestic rules are used. The potential for performance improvements is therefore extremely large.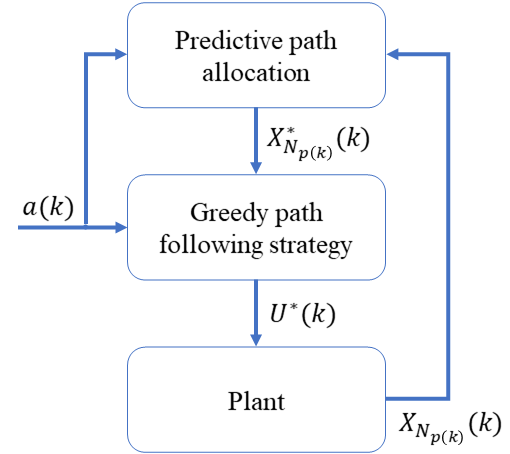 HPRC: a new approach to real-time routing in discrete manufacturing
We developed a new paradigm, named Hierarchical Predictive Routing Control (HPRC), to address the problem of optimal routing of parts in a discrete manufacturing plants. HPRC delivers nearly optimal behavior with reduced computational effort, dealing with a large number of integer decision variables and temporal-logic constraints.
For details: paper; presentation; talk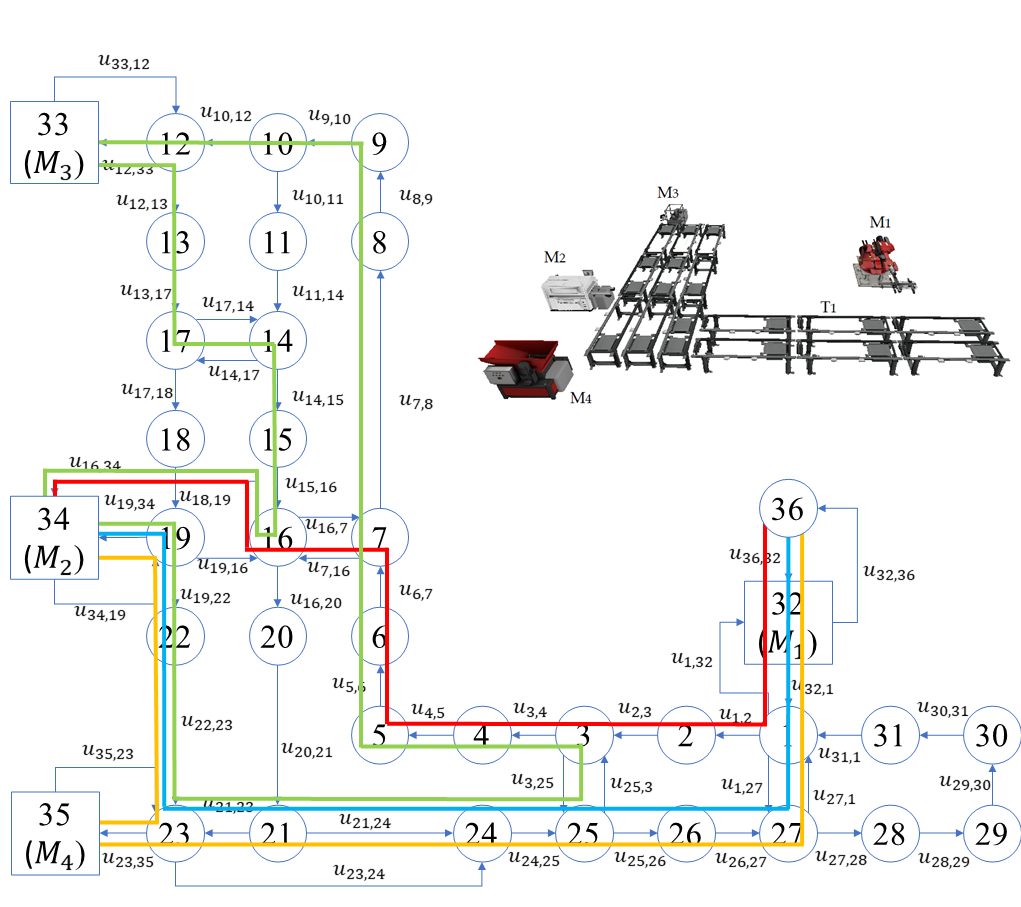 Improved HPRC algorithm and high-fidelity simulation tests
We improved the HPRC optimization routine by introducing a search algorithm over the decision tree that exploit early detection of lockouts and the possibility to choose between a more cautious and a more aggressive routing strategy. We then successfully applied the approach to a high-fidelity model of the CNR de-manufacturing plant
For details: paper Politecnico di Milano (Italy)
Departament of Electronic, Information adn Bioengineering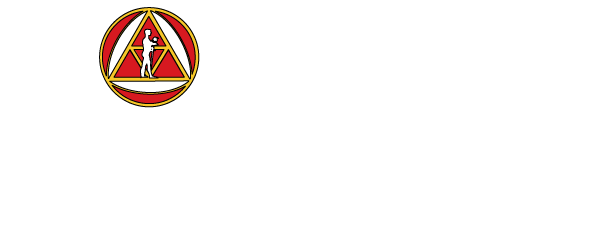 Singidunum University (Serbia)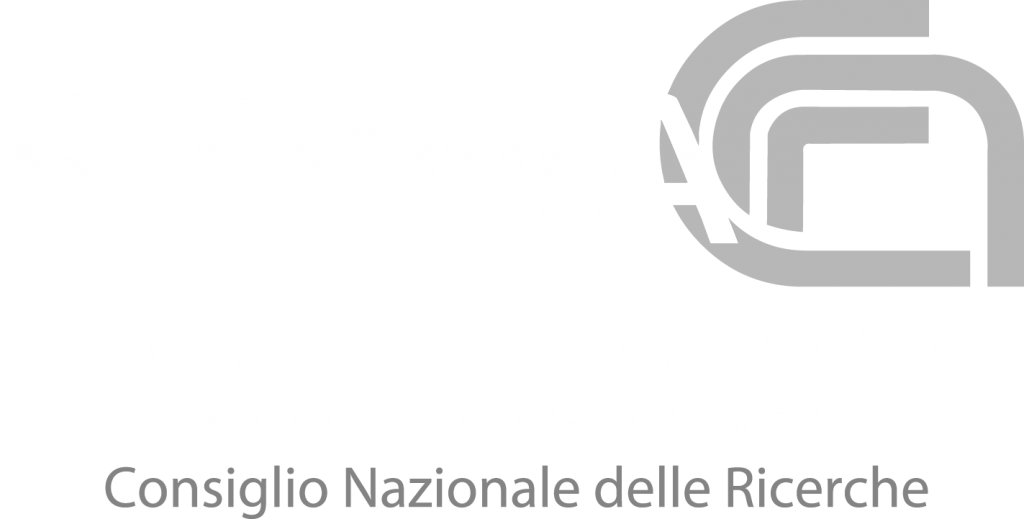 Stiima – Inteligent Industrila Systems and Technologies for Advanced Manufacturing

This project is co-funded by a gran from the Italian Ministry of Foreing Affairs
and internation Cooperation (MAECI)
Discover how our solutions may help your industry. Or contact us if you want to partner with our team in this initiative. Send us an email at comapirs@deib.polimi.it or fill the form
Control and Optimization for Advanced Manufacturing and Processing
Italy – Republic of Serbia
Dipartimento di Elettronica, Informazione e Bioingegneria (DEIB):
+39 02 2399 3400
Via Ponzio 34/5, 20133 Milano, Italia
COAMP-IRS – Dipartimento di Elettronica, Informazione e Bioingegneria (DEIB)
Politecnico di Milano, Via Ponzio 34/5, 20133 Milano, Italia